Energy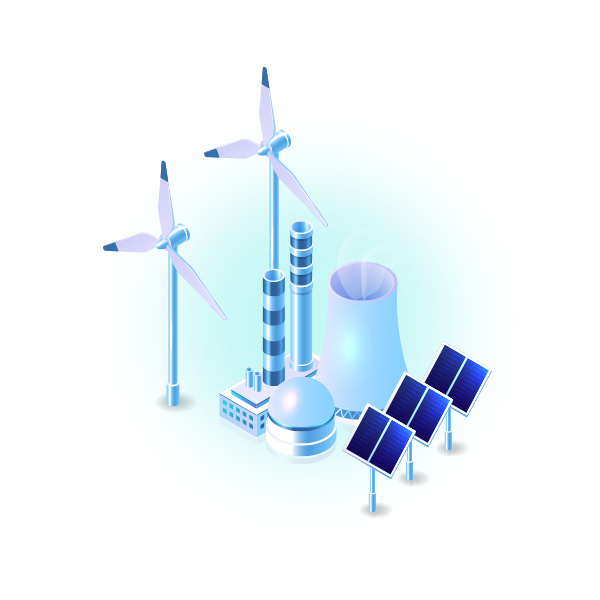 Energy
Whether concerned in renewable power, oil rigs, or nuclear and hydropower plants, organizations of the sector face major challenges, but they have one common objective, which is to optimize the safety of plants, while limiting their ecological footprint.
Big French companies, such as EDF or Framatome, are promoting EPR (Evolutionary Power Reactor) building projects, in Flamanville (France), Taishan (China) or the UK (Hinckley Point). Document management and document control play a major part for these endeavours to succeed.
Nuclear plants in France are currently undergoing major maintenance operations, with fairing operations and ten-year inspections. Such major operations result in consequent updates of user and maintenance manuals.
In La Hague, Orano keeps investing in its fuel reprocessing plant to consolidate its leadership in the small world of nuclear waste processing.
EOWIN is involved in different services for several companies in the nuclear sector and participates in documentation control.

Solutions for all industries
OUR TEAMS ARE COMPETENT AND VERSATILE. THEY CAN PROVIDE DIFFERENT SERVICES:
This allows to control document workflows as well as their compliance to the internal procedures specified by the various stakeholders and the final client. All document movements are traced by structured tools, including reliable analytics on document status and progress in their specified life cycle. A doc controller ensures document quality, before categorizing and archiving all assets.
EOWIN supplies doc control services, with one employee or more sizable teams. It provides guarantees on results, volumes, deadline and processing quality.
On operating sites, our teams engage in the management of user and maintenance documentation. Documentalists ensure the control of documents, and of local and reference libraries. They provide quality, safety and security on a daily basis.
Our highly qualified documentalists define or improve documentation processes and policies. They implement EMS (Electronic Document Management) tools or lead projects. Their mission span from a few days to full time jobs over several months.