Telecommunications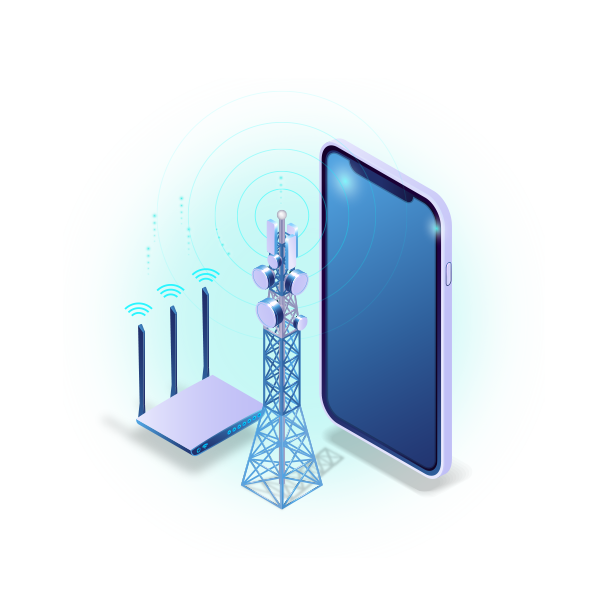 Telecommunications
INFRASTRUCTURES
Broadband operators must control their investments while facing a dramatic increase in the demand of user friendly fast and powerful mobile services. Mobile broadband equipment management is more critical than ever and requires resource optimization.
In this respect, EOWIN can rely on 30 years of experience in the sector to provide a vast range of optimizing tools and services, with accurate information in 2D and 3D reflecting precisely the technical aspect of equipment on sites.

ENTERPRISE COMMUNICATIONS
Today, any organization, whether very small or international, must be able to smoothly integrate those digital technologies that enhance efficiency and improve return on investments. They need solutions for telephone communications, instant messaging, video and file sharing. To relieve IT services, network processes must be rationalized and automated, with virtualization capabilities securing data in the cloud.
Since the early 1990s, we have been collaborating with a major solution provider of this sector. We author and update pages, and manage the files of a structured documentation system to produce installation and configuration manuals to deploy corporate communication solutions.

Solutions for every sectors
SOLUTIONS FOR TELECOM INFRASTRUCTURES
For 4G and 5G towers, our versatile teams are highly experienced in:
  Creating and updating specifications for mobile tower infrastructure installation in its different stages. This documentation can cover several aspects: safety, height, site and block plans
  Producing the administrative and technical associated forms (site owner, local authorities, stakeholders),
  On site measurements: 360° panoramic images, geolocation, true to life 2D/3D sketches and models
  Creating and updating databases: characteristics of equipment, consultation supports
  Virtual and augmented reality models
SOLUTIONS FOR ENTERPRISE COMMUNICATION SOLUTION PROVIDERS 
Our teams:
  Write documents in English from:
– Technical specifications,
– Tests and trials in a  lab (servers,virtual machines, IP, TDM, DECT sets),
– Standard applications, or XML DITA, OLH and WebHelp
  Manage translation aspects:
– Sort and extract modified files,
– Upload translated files in document structures,

  Control publications:

  Make screenshots of the documented application in target languages (European and Asian)

  Publish documents:
– In several customizable formats with automated processes (logos, front page and product names)
– More than 1,000 pages per product